Robotic Process Automation is a technology robot that is widely used today. With its outstanding features, RPA has become an indispensable helper of every business. People use the name "all-in-one digital worker" to refer to the automation software robot as well as its benefits in work. Why does RPA have such a name? Because it helps businesses solve jobs in many different fields. This introductory article of WinActor will introduce you to an area where RPA is operating: the retail system.
Returns processing
Currently, e-commerce is a popular type of business and brings high economic efficiency to all companies. For international industries, it makes perfect sense to organize multinational trade via the internet. However, online sales also encounter some problems that require businesses to solve to ensure customer interest. An example is the product return service.
To process a return order, employees will have to spend a lot of time because this job requires you to go through many stages: verifying order information, stocking, balancing products, or checking. It can increase costs for businesses, but the efficiency is not high. So it makes perfect sense to apply RPA to this process. The software robot can efficiently manage returns and complete all required changes to customer inventory and billing data. From there, businesses can deploy refund processing work more efficiently.
Workflow management
Essentially, retail jobs will be driven by people and interacting with customers. But those tasks can now be automated thanks to the RPA process automation robot. Robots can complete their studies in the following areas:
Workflow and personnel management
Assigning shifts to employees
Manage timesheets and control working time
Sales audit
Payroll and leave management
Evaluate employee performance
That way, businesses can control the working process better, improve labor productivity and create professionalism for the company system.
Customer support management
Customer service should be given top priority and focus for any industry because it will create satisfaction and retain customers longer for your business. To take care of customers 24/7, the best solution is to apply RPA software technology to this department.
By using automation robots in the retail system, businesses can care for and support customers 24/7. The robot will send real-time updates to the customer. From the time the order is checked to the successful completion of the order, RPA can take care of the data transfer to the customer. At the same time, the automatic robot also helps the seller to collect feedback from customers. From there, businesses can objectively evaluate the quality of their products and services.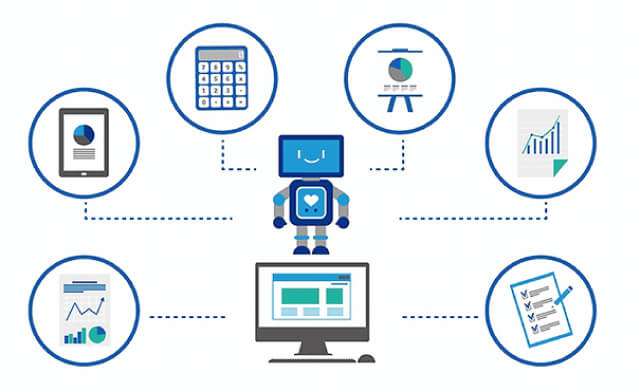 ERP management
RPA can manage RPA systems to automate and reduce human effort. Some of the jobs that software robots are doing well: tracking changes in prices, payments, generating reports on income and expenses, or employee vacancies. In addition, with the integration of inventory and POS sales, the ERP system ensures that you never run out of stock without prior notification.
Accounting and finance
In the past, accounting and finance were mainly managed by highly qualified staff. This work requires high precision and is completed in a short time. Therefore, in order to improve labor productivity, enterprises should apply RPA technology in the field of accounting and finance. Here are examples of jobs where RPA can work well:
Processing orders and invoices
Manage accounts payable and accounts receivable
Account reconciliation
Place an order specializing in money
Take notes to make periodic reports
Aggregate account information
In addition, transactions between departments and divisions need to be recorded and updated to report revenue and expenditure. RPA can collect and consolidate transactions and adjust them in ERP. Software robots help speed up all these processes, save time and reduce costs.
Marketing and consumer behavior analysis
Consumer behavior analysis is another area where RPA can be applied. It is a useful tool to help businesses objectively assess the quality of their onion industry. From there, they can identify goals and quantify the investment budget to improve and maintain the working system.
In addition, RPA also helps sellers classify products well, such as attributes and classifications, assisting customers in finding products easily. That way, the software robot will promote effective trade promotion activities, store specific planning, etc. Businesses can use RPA to serve their marketing needs and analyze behavior micro-consumption is the best.
Read more: Applications of RPA in marketing and sales
Demand and supply planning
In fact, planning for supply and demand is a cumbersome task that requires a sequence of steps:
Search and collect data blocks.
Normalize and format them
Run the simulation and find out the exceptions
Confirm and communicate the plan
The application of RPA will help businesses strengthen capacity and asset management, improve customer and supplier satisfaction. In addition, RPA also supports businesses with new business strategies and directions to increase sales and improve labor productivity.
Logistics and supply chain management
Efficient logistics and supply chain management will allow businesses to move their goods from supplier to consumer conveniently. At the same time, it also helps to track inventory and shipments to ensure on-time delivery. RPA can fully automate this supply chain.
In addition, email automation is extremely important in the supply chain. Because it is a useful means of communication to make the interaction between customers, suppliers, and distributors more effective, RPA will help automate email messages when an order is placed, delivered, or delayed.
Besides, RPA is very helpful in maintaining inventory levels to ensure that the manufacturer has enough products and services to meet customers' needs. Notifications can be generated when the product reaches a low or alarming level. From there, the seller will be proactive about the supply to balance the quantity and ensure the purchase demand.
Conclusion
Hopefully, the article will help you have an overview of the application of RPA in the retail sector. Consider applying this software technology to your business workflow system because it is an effective tool to easily help you achieve your desires and business goals.
Read more: How does RPA work in manufacturing and retail?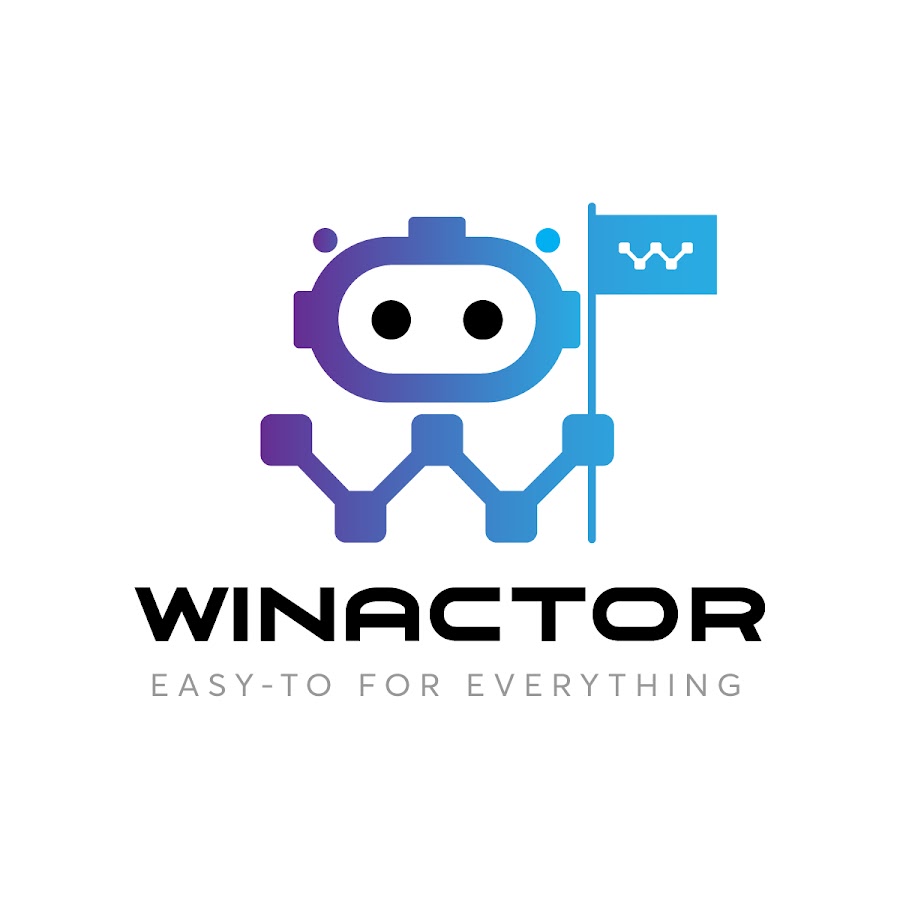 WinActor is an RPA software solution by NTT DATA Corporation to help businesses master technology, create breakthroughs in the digital age 4.0.