Banking is one of the fastest-growing sectors today. Especially in the digital era 4.0, this industry group has had explosive revolutions, changing people's purchasing behavior from direct payment to online payment. Many other activities have also been renewed in working methods, from manual labor to process automation. The following article of WinActor will give you 10 typical examples of RPA in the banking sector.
Customer service
When banks handle many different tasks such as querying accounts, finding loan information, etc., customer service will find it difficult to solve problems. RPA can help employees overcome difficulties. In particular, software robots help to solve low-priority queries, freeing up the majority of bankers. From there, they can focus on high-priority questions that RPA can't do.
In addition, RPA also reduces the time it takes to verify customer details from multiple systems. On average, the robot's completion time is only half that of a bank employee. From there, customers will not spend too much time waiting for verification. At the same time, the application of RPA also helps to improve banking relations with users. Customers will feel comfortable every time they use the bank's services.
Many experts say that the customer is king. And A business cannot exist without customers. Therefore, they always try to invest in customer care services to optimize the "supply-demand" ratio at the perfect level. So how can customer service be implemented effectively?
Currently, many businesses have applied the WinActor – RPA technology solution to automate processes for their company. The proof is that more than 6000 businesses have used WinActor in many different fields. By doing so, the company will save time, labor costs and improve labor productivity for businesses.
Compliance
In the banking system, following each rule has become a difficult task for employees. RPA will help them remedy that situation so employees can follow the rules more easily.
With the RPA robot, doing the tasks 24/7 is easy. It can work efficiently in continuous time, which improves labor productivity and less FTE. In addition, Automated Robots also assist employees in enhancing the quality of the processes and increasing employee satisfaction. Because robots will replace human workers and minimize manipulation errors.
Accounts payable
Accounts payable (AP) is a monotonous workflow that requires invoice numbers from vendors. This is a repetitive, logical, and precise job. Because all issues related to invoices will affect the total cost of the business after accounting, the company will surely suffer a lot if it goes wrong.
The payment process includes 4 steps:
Optical Character Recognition (OCR)
Extract information from invoices
Accuracy
Handle
By applying RPA, software robots will help automate the process. Specifically, it will automatically credit the payments to the supplier's account after reconciling errors and validating. This step can help businesses save a lot of time and have excellent accuracy.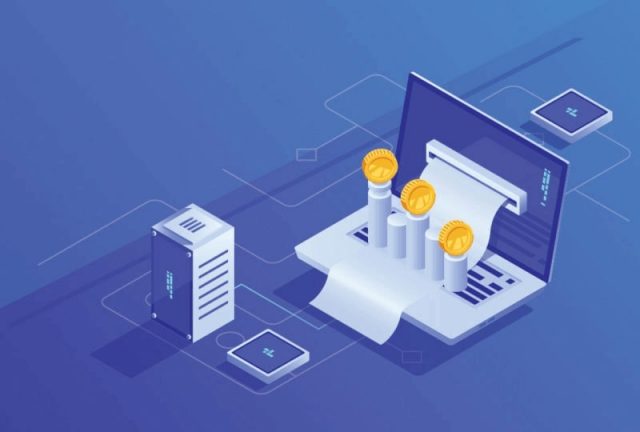 Credit card processing
Credit card processing is a job that most bankers will have to do. For them, this is a boring job because it is quite complicated and prone to errors. As agents have to check information from multiple systems fully, it can take them several weeks to validate and approve credit card applications. The long wait will make customers feel unhappy, and they will most likely cancel their credit card applications.
However, with the help of RPA, everything becomes easy. Banks can speed up the credit card application process. It only takes a few hours for the RPA software to collect the data and verify the information. The robot will then decide based on the analyzed data to know which customers are eligible to use the credit card. Therefore, we can see the miraculous effect of RPA. For a few weeks, it only takes a few hours to complete the credit card verification.
Read more: Benefits of RPA in the manufacturing industry
Mortgage processing
Mortgage processing is a job that requires absolute precision. Therefore, this process will take a lot of time to meticulously perform each stage: credit checks, job verification, and pre-approval checks. Even a small mistake can slow down the approval process, leading to many unfortunate consequences. Therefore, the application of RPA is completely reasonable. With software robots, banks can speed up the process based on set rules and algorithms. From there, the mortgage processing work will be solved thoroughly and effectively.
Fraud detection
One of the threats facing banks today is fraud. Especially when digital technology is booming, fraud cases have become more sophisticated and organized. Therefore, it becomes difficult for banks to control and detect black transactions by manual execution.
RPA will use an ā€œif-thenā€ approach to identify potential frauds and flag them to the relevant department. For example, with many transactions done in a short time, RPA will locate the account and flag it for potential threats. That way, the bank can scrutinize the account and investigate fraud easily.
KYC process
KYC can fully Know your Client. This is a standard form in the investment industry, ensuring investors know detailed information about the financial situation, risk tolerance of customers. Every year, the bank has to pay a huge amount of money to perform customer checks.
Therefore, banks have used RPA to collect customer data, screen, and confirm that information to save costs. This helps learners to complete the work in a short time with very high efficiency.
General ledger
The general ledger will include the following important information:
Financial report
Asset
Liabilities must pay
Revenue
Expense
All of this information is used to set up the banks' statements. They will then be made public for everyone, traditional media, and certain stakeholders to access.
Using RPA in the above work will help the bank to summarize the report without any errors. Software robots can collect information from many different systems, verify the information and update it into the system quickly.
Report automation
Nowadays, automated reporting has become commonplace for banks. Software robots will help them do the job. Specifically, all necessary data will be prepared and aggregated by RPA through various systems. From there, the bank will have a complete, accurate, and logical report.
Account closure process
With RPA, banks can send automated messages to customers and ask them to provide all the necessary information. At the same time, the software robot also handles account closing requests based on pre-set rules. From there, the bank staff will be easier to manage the work of closing accounts. They may move on to some other task that requires creativity.
Conclusion
Hopefully, the article will help you better understand the application of RPA in the banking sector. In addition, RPA is also applied in many other industries such as medical services, insurance, and retail. That proves that RPA is doing well in the role of a software assistant specializing in providing effective and optimal process automation solutions.
Read more: 10 Amazing Examples Of RPA In Practise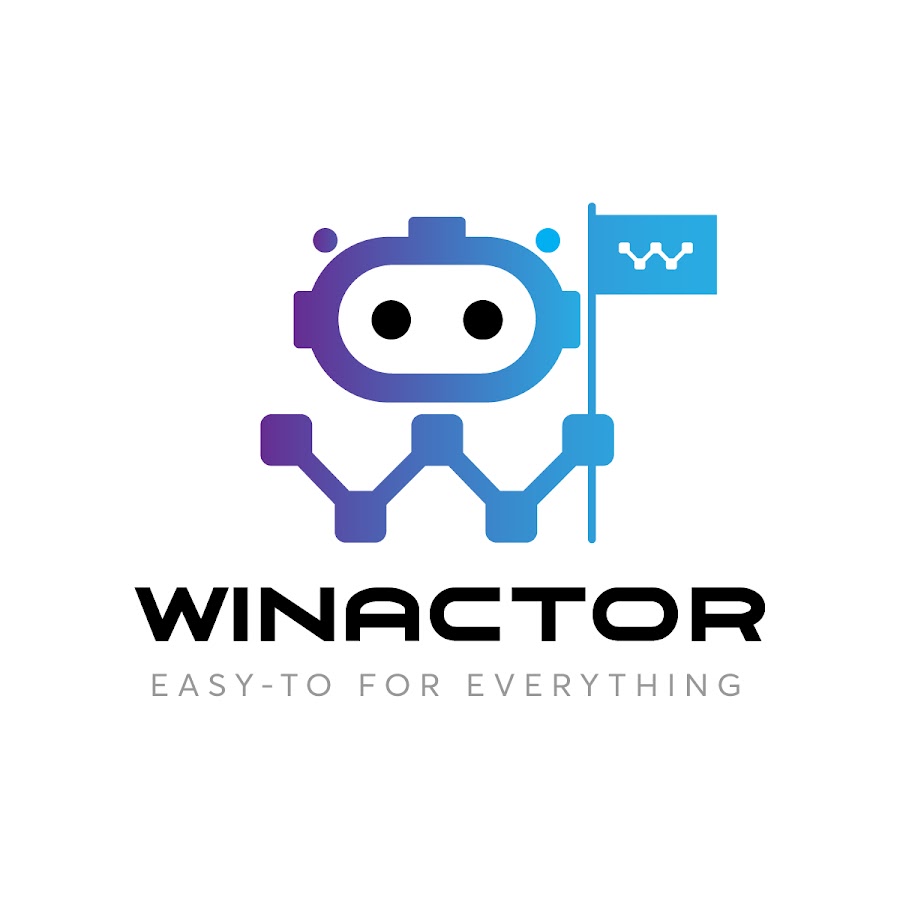 WinActorĀ is an RPA software solution by NTT DATA Corporation to help businesses master technology, create breakthroughs in the digital age 4.0.