Robotic Process Automation is a technology solution trusted by many businesses in recent times. It not only brings economic efficiency but also helps companies to define and optimize their business models. Therefore, software robots are applied in many different fields, and each bot will take on the job following its capacity and scope. The following article of WinActor will introduce you to 10 great examples of robotic process automation in action.
Call center operations
For a center that provides customer care services via a hotline system, information aggregation is extremely important. Mostly, they expect all the data that the customer requests to be displayed on a single interface. Employees will spend time accessing systems to collect information that customers demand.
Therefore, the Robotic Process will help the call center do that work. In fact, RPA will perform the collection of information and transfer them to a single place. The robot will perform the necessary operations (if any) for the call center operator. RPA will provide the user with a single view with all the requested information and details.
The application of RPA in call center operations will shorten the average call time, reduce manipulation errors, and save costs for the center.
Data migration/entry and forms processing
Data migration/entry and forms processing is the next example to discuss the benefits of process automation robots. When a managed employee requests the transfer of relevant information from the existing old systems to the new system, RPA will assist them in completing this manual work without any errors.
Specifically, when forms need to be digitized, the software solution can read the forms. Then it will put the data into the new system. That way, employees will be relieved of work pressure and do more interesting and valuable work.
Some advantages of Robotic Process Automation for data entry and form processing:
Improve labor productivity for businesses
The ability to handle quickly
Remotely accessible
Reduce paper costs
Checklist Automation
Advanced audit field
Claims administration
Claims administration is a problem faced by most healthcare and insurance businesses. They have to spend a lot of time to confirm the information if sometimes the employees can make mistakes. That will make it difficult to ensure the business's ownership, severely affecting the economy.
Instead of using manual labor, businesses can apply RPA to the claim process. The software robot can read the forms, and then it will input the data into the applications where these requests are processed. In addition, RPA helps businesses identify cases of non-compliance. From there, they can save maximum costs for invalid compensation.
Read more: Benefits of RPA in the manufacturing industry
Onboarding employees
To join an organization, the first thing we have to do is follow the rules set by the company. Therefore, the application of RPA to this work is necessary. Software robots provide a great solution that ensures every employee is involved in the established process. They will receive all the information required to comply with the company guidelines.
Some benefits that RPA brings in the field of Onboard employees:
Save time and money for your business
Data collection becomes more efficient
Enhanced security to store employee data during referrals
Inability to make mistakes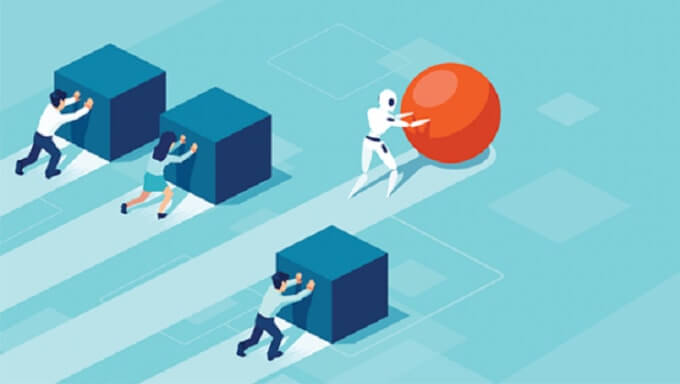 Help desk
The help desk is the next example to talk about the benefits of RPA in the technical field. Specifically, RPA can help businesses reduce back-office workloads by performing simple, repetitive tasks. In addition, regular tests with the company's computer system carried out by RPA will help employees grasp the exact and specific problems.
Support the sales process
Sales support work will include the following tasks:
Update customer relationship management (CRM) system
Set up customer information in the payment system
Input data into the monitoring system
All of these activities can be automated by the RPA robot. Software robots will assist businesses in performing tasks, streamlining each business activity. From there, they can optimize business processes and improve labor productivity.
Scheduling systems
For healthcare centers, setting schedules for patients is the daily job of the staff. Currently, most hospitals will schedule patients online. This work will not bring the best results for manual labor. RPA can completely replace the employee doing this job. The software robot will collect the following data: insurance information, medical records, location to set up an exact schedule for the patient.
Read more: Applications of RPA in marketing and sales
Credit card applications
Some applications of RPA in credit card work:
Create a credit card application
Collect all requested information from the individual
Perform credit card checks when necessary
Check customer background
Identify and make credit card decisions based on customer information
Therefore, RPA is proving its superior features in authorizing and processing credit card tasks. That way, banks will create customer satisfaction and improve employee productivity.
Expense management
Expense management is the job of accountants. They will have to aggregate all daily income and expenditure information to make detailed reports. This work can rely on the support of RPA to reduce errors and improve work efficiency. The software robot can automatically output some information from the submitted receipts, such as the business name, required data, and the amount the business has to pay.
Pulling data from multiple websites to find the best deal
It can be said that this is one of the great features of RPA. It supports users to get data from many websites to find out which service provider is reputable and has the best transaction costs.
For example, if you want to travel or buy something, the software robot will automatically search for websites that provide that service or product. Then it will hit girls and show the best results to the user. You can rest assured about the operation and selection of RPA. It evaluates results based on many factors, ensuring users will get the best benefits.
Conclusion
Above are 10 great examples of RPA robotic process automation in action. In addition, software robots also assist humans in many different tasks: dispute resolution, exception handling, policy, and service management. That proves that RPA is doing its job well in improving labor productivity and optimizing business processes.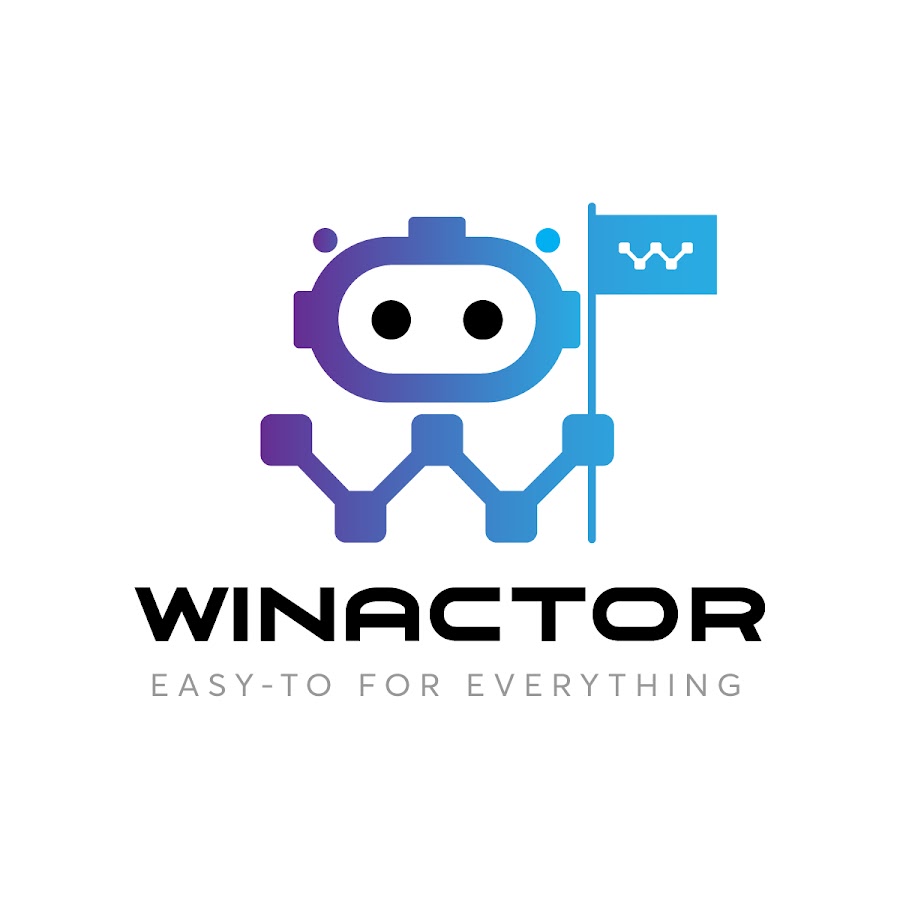 WinActor is an RPA software solution by NTT DATA Corporation to help businesses master technology, create breakthroughs in the digital age 4.0.