Robotic Process Automation is the best choice for you if you are wondering about an intelligent solution to automate processes. Yes, even though it has just appeared, RPA has quickly gained the trust of users. They have effectively applied process automation robots to the production system.
Before applying RPA to a process, you should consider whether the features of RPA are right for your business. The following article will introduce you to the top 10 factors you should consider when choosing an RPA.
Ease of Implementation
Robotic Process Automation is one of the software robots with the easiest process to implement. Automated robots are compatible with existing legacy systems. Therefore, to select the necessary RPA tools for the process, you must check compatibility with old techniques. This test will help businesses convert old data quickly, efficiently and avoid risks.
Ease of use
RPA doesn't always have an easy workflow. In fact, there are many RPA solutions that require you to have high IT knowledge to install robots and adjust them. Understanding this problem, NTT DATA has launched WinActor with outstanding advantages in terms of user-friendliness. Specifically, all installation stages stop at the basic level, not requiring high programming expertise. With just a few simple steps, you can install RPA to work. From there, businesses will save costs to hire experts to train knowledge for operators. At the same time, the company will not need to hire an expert to operate the automation robot, the company will enthusiastically support all questions.
Speed
For a smart solution, processing speed is one of the most important factors. RPA, too, has a faster working speed than humans. As you may know, RPA works 24 hours continuously while humans only work 8 hours. So, on average, RPA's job completion time is 3 times shorter than manual labor. It can work continuously without a time limit. From there, businesses will optimize processes and improve labor productivity significantly. At the same time, automatic robots are also a tool to solve staff shortages and minimize labor costs.
Technical Features
Technical Features is the most important factor of RPA that determines whether the enterprise chooses the solution or not. There are several features that you can consider: screen slicing, perceptibility, scalability.
In addition, the security feature of RPA is also an essential factor that businesses should consider before applying RPA. Because when conducting information aggregation, RPA will access the company's private data to be able to work. These are all confidential data that the company cannot disclose. Therefore, if the security of RPA is uncertain, enterprises will face the risk of data theft. The system can be easily attacked by malicious elements from the outside, causing great harm to the company.
Ownership Cost
Ownership Cost is the total cost that the business needs to pay when the company purchases any RPA tool. It depends on many different factors:
Supply cost
License cost required
Maintenance costs
The cost of upgrading the RPA system and some other items.
Therefore, most businesses choose to start small and then expand to a larger scale when necessary. Because in the process of working, they will realize what tools are needed and should be for the business process. From there, the company can invest effectively, minimizing the waste of unnecessary RPA tools.
Scalability
An important aspect of scaling the RPA process is the ability to integrate a large number of bots working together in the automation system. You should manage these bots clearly because otherwise, they will become an unresolvable mess. Then your automated process will be in trouble, a series of operational errors will appear.
In addition, when expanding the RPA process, you should combine it with other technologies such as BPM, Process Mining. Because RPA will be limited in some features without the support of technologies. The scope of use can be completely expanded if we know how to combine advanced software.
>> Read more: How does RPA work in manufacturing and retail?
Architecture
A well-designed RPA tool makes a lot of sense for automation processes. It gives ideas of where and when we can use RPA respectively. Therefore, before applying RPA to your system, you should ensure that your employees have the required skills and knowledge about robotic automation. Because the automated robot is selected following the requirements, any RPA process can work effectively.
Exception handling
For RPA workflow, you need to be well prepared for exceptions. Because automated robots will detect errors faster than manual labor in the production process. Therefore, if your process encounters too many exceptions, then RPA is the first choice for you. It will automatically handle errors for the process, and all operations will be more thorough.
Vendor support
Technology providers should have preferential support policies for their customers. You should choose businesses that provide reliable RPA, ensuring that you will have enthusiastic support. Then, the implementation of RPA will be more efficient and smooth, and you do not have to worry about the quality of the company's products.
Governance
Governance is an important criterion that you should consider before choosing an RPA. This element has several features:
Provide better visibility to users
Notification of pending actions
ROI Dashboard and More Monitoring Mechanisms
Above are some important factors that you should consider before applying Robotic Process Automation to your process. You should take the time to learn them because it is an important premise to help you have an overview of RPA. From there, you will have the right directions and choices for the automation process for your business. At the same time, the wise choice will help the production process be optimized and more efficient.
WinActor is the RPA solution of IT corporation NTT DATA. With its outstanding advantages, WinActor has quickly won the trust of many businesses. The proof is that more than 6000 companies have successfully applied WinActor to the production process. The automatic working line system will be optimized and can be easily renewed and replaced when using WinActor. In the future, the WinActor software robot will become one of the indispensable tools for modern automation.
>> Read more: What is WinActor, benefits and instructions for use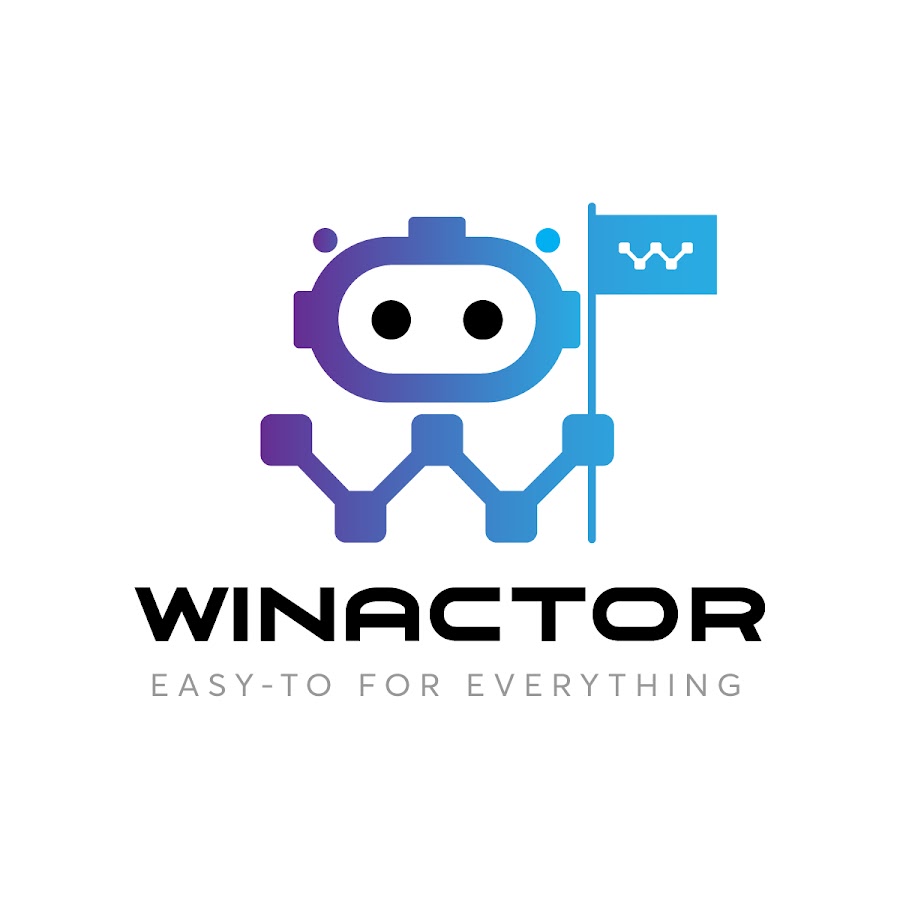 WinActor is an RPA software solution by NTT DATA Corporation to help businesses master technology, create breakthroughs in the digital age 4.0.