Many businesses are currently deploying the application of Robotic Process Automation technology to production processes for their systems. In theory, RPA possesses many outstanding features that allow users to improve and expand efficient automated operations. However, in practice, whether the application of RPA is effective or not depends on many factors. The following article will help you better understand the causes of a failed RPA implementation.
Embarking on the automation journey with unrealistic expectations
Embarking on the automation journey with unrealistic expectations is a problem that many businesses are facing today. When applying RPA to the process, they mistakenly believe that the automated robot can run immediately without any research or customization.
To remedy that situation, you can start with a set of clear goals that you want to achieve. That beginning is the decisive key to the success of the business when implementing RPA. Also, you should have a hierarchy for your goals. In addition to simple goals, you need SMART goals – the most important goal. When you define the plan, you are successfully implementing the initial RPA.
Therefore, businesses have realistic expectations and clear goals to help them have specific business strategies and objectives. Companies are measurable, achievable, and know when to implement effective RPA.
Moving too fast
Moving too fast is the next reason leading to unsuccessful RPA implementation of enterprises. When people rave about how effective RPA is, it will be a powerful wave that affects those around them. Software robots are only really effective when we study and execute a suitable automated process.
Some people rush to believe rumors without carefully studying RPA. They are excited to see automated robots running on their systems. Therefore, those who made that mistake let the robot work without assessing the compatibility and support capabilities of RPA.
Therefore, before starting to automate the process, you should consider and answer the following questions:
What is RPA? What outstanding features does it have?
Does my process require RPA help?
How does my industry benefit from RPA implementation?
Are automatic robots the best solution?
By answering all those questions, you can better understand RPA and evaluate the effectiveness of automated robots. From there, you will make more accurate decisions that improve the productivity of your business.
Inappropriately choosing what processes to automate
The process of selecting business processes to automate is one of the top 5 factors that should be thoroughly examined before designing a smart automation process.
Some businesses are choosing processes that are too complex, not standardized, and unstable. When they do, they will face exceptions that require human intervention to resolve. RPA won't be able to do that for them. Therefore, it will be difficult for automatic robots to operate smoothly in a working environment where consistency and stability are required.
To overcome inappropriate process selection, both business analysts and IT staff should actively participate in the selection and optimization process. They should agree and synchronize the opinions of both sides to make the process design work most effectively.
Read more: Which factors should you consider while selecting a RPA Software?
Leaving the IT team on the outside
Leaving the IT team on the outside is the next cause of a failed RPA implementation. When businesses want to implement an automation project, they often forget about the IT staff. No one can deny the role analysts play in providing a long-term vision of their automation journey. But if only businesses are not enough, they need to ask for the support of IT staff.
To effectively meet the same standards requires business and IT to work together. The technical expertise of the IT staff is essential for the implementation of the RPA process. They know the process of automation, can test and maintain RPA,… If IT can support businesses, that is the premise of developing an effective RPA model across the system.
In general, RPA implementation is a process of teamwork between business departments and IT staff. Each department has its important contribution. It is not recommended to separate each component separately because it will affect future RPA implementation.
Lacking a coherent long-term plan, supported by strong governance
The phrase 'Äúautomation journey'ÄĚ needs to be taken seriously, and RPA adoption should not be seen as a short-term event 'Äď 'Äč'Äča one-time event. Therefore, each business needs to have clear long-term strategies, calculating the development of the process over time. At the same time, they need to have a broad view of the impact of RPA on the company.
To minimize process automation errors with RPA, you should create a realistic long-term plan (about several months) and share that plan with everyone in the company. It is best to set up an RPA center (RPA center Excellence) after the system is applied to the automation process. The center is responsible for ensuring and supervising all activities of RPA. From there, the work of deploying automation robots will be tighter and more optimized.
Conclusion
Above are the 5 main reasons leading to the unsuccessful RPA implementation of enterprises. Before applying automated robots to your process, you should learn and most objectively evaluate RPA's suitability for your business. At the same time, you should also connect with the IT team to agree on ideas and goals. From there, IT will design for you a process that suits your requirements. A perfect circle is a premise for the development of the business in the future.
WinActor is an RPA solution that is being widely applied in enterprises. It is provided by NTT DATA corporation – one of the No. 1 IT companies in Japan. Up to now, WinActor has accompanied more than 6000 businesses around the world. Experts highly appreciate them for their efficiency in automation processes. In addition, for WinActor to work more optimally, we should combine it with some other technologies such as BMP or Process Mining.
Therefore, if your business needs a similar solution, WinActor will be one of the most reliable options.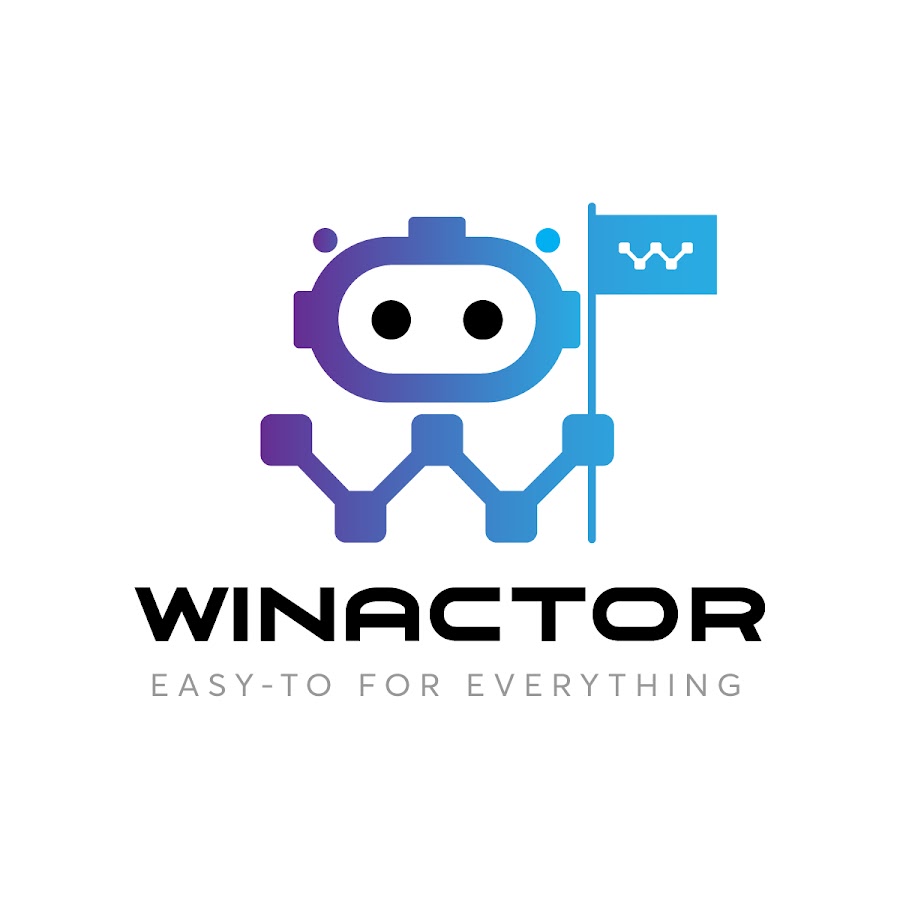 WinActor is an RPA software solution by NTT DATA Corporation to help businesses master technology, create breakthroughs in the digital age 4.0.