RPA process automation robot is a software robot with wide applications today. They can work automatically with the completion time of only 1/3 of the humans with absolute accuracy.
Therefore, since the 2000s, RPA has become more popular with businesses. They gradually become virtual assistants that help enterprises make essential strides in production. The following article will help you better understand the birth history of RPA and future of it in the 4.0 digital technology era.
History of RPA
The history of birth and development of RPA is divided into 3 stages:
Phase 1: 1970-1990
Phase 2: 1990-2000
Phase 3: From 2000 to present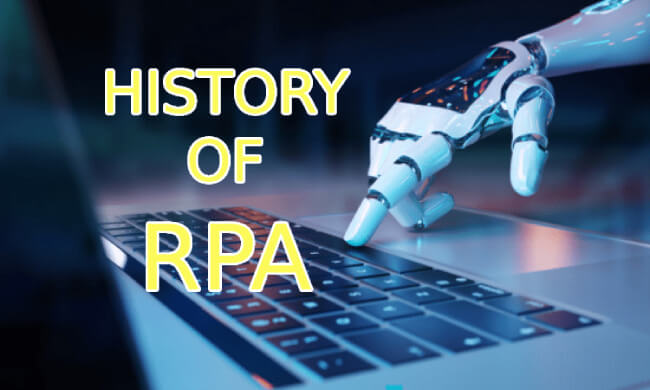 Phase 1 (1970 – 1990)
Since the 1970s, Information revolutions have erupted, leading to the development of machine learning sets, computers, and several other technological devices. Businesses have begun to computerize their business processes. All are led by a management information systems or MIS team within an organization.
In this infancy, the business model computerization process includes a quality management system (TQM) and continuous process improvement methods. The purpose of this combination is to improve the business results of the enterprise. At the same time, it is also an opportunity for them to find out the limitations in the process. From there, businesses will have measures to recover and improve their business processes more effectively.
Phase 2 (1990-2000)
Phase 2 is the post-primary stage of process computerization technologies. At this stage, the business process management (BPM) system uses various methods to optimize the end-to-end business processes for the enterprise.
In these years, technology companies have begun to participate and operate in the field of process computerization. In which, IBM and Oracle are two famous enterprises that created the premise for the development of RPA later. Because they have included many automation technologies in BPM, this process is called business process automation (BPA).
Phase 3 (From 2000s to present)
Phase 3 was a boom time for RPA process automation technology. Blue Prism produced the first RPA product in 2003. At the same time, Uipath and Automation also released their process automation libraries at that time. All companies have long experience in the technology field.
Why has the RPA automation robot become famous and developed since the 2000s?
Simply put, RPA has replaced humans with desk jobs that don't require creativity. The cost to pay for an RPA bot is cheaper than using manual labor. In addition, because RPA is a software robot, they operate entirely on a computer, the operation process is easy, and they can work 24 hours continuously. It helps businesses increase labor productivity effectively, contributing to saving production costs.
Read more: What is RPA?
History Of The Top 3 RPA Companies
Process automation by RPA robots results from research and development based on many other technologies to create effective working and business solutions for businesses. It is a combination product of AI technology, automation workflow software,…
Blue Prism
From the very beginning, Blue Prism has been focused on creating a digital workforce. They have begun to have ways of thinking to solve the problems of the technologies that robots will do outside, including: implementing and scheduling them. Since then, Blue Prism has evolved into a technology platform with an interface similar to Microsoft Visio.
The technology platform that Blue Prism creates is called "connected RPA." This product aims to provide access and a platform for intelligent automation to a wide range of businesses across different industries.
UiPath
UiPath is also known as DeskOver. UiPath focuses on building and developing automation libraries and software development kits. These libraries are quite popular, used by many businesses such as IBM, Microsoft, and Google.
The product that makes UiPath's name is Desktop automation, explicitly targeting the process automation market. Seeing a great success, they focused their resources on building the platform and orchestrating the software robot. The foundation of UiPath is Enterprise RPA. In which UiPath Robot is designed in UiPath Studio under the centralized management of UiPath Orchestrator.
NTT- The No. 1 IT Corporation in Japan
The product that NTT has been focusing on developing strongly is WinActor. At present, the company's RPA technology solution is not only automating analytical work, but WinActor also becomes a perfect virtual assistant with many outstanding innovative features. It helps to remember and automatically perform effective operations on the available application platforms of the enterprise.
Future of RPA
The future of RPA is sure to flourish and become one of the most influential software technologies of all time. Because the tools of automated robots allow humans to replace all desk workers. At the same time, it can synthesize and analyze substantial data blocks with absolute accuracy quickly.
Universal applicability
Advances from suppliers will allow process automation robots to increase productivity and efficiency significantly. As a result, more and more businesses are choosing to apply this software technology to their workflow.
Smarter innovation
Since RPA is legacy and developed based on AI and other smart technologies, it can get more competent in the future. You will see significant breakthroughs of RPA software robots in unstructured data processing, analysis, prediction, and accurate description of important information shortly.
Process discovery and exploitation
One of the challenges of RPA that you cannot ignore is the need to list and optimize your workflow before applying RPA. Because of the enormous workload, it will be difficult for businesses to choose and use RPA bots without proper decentralization.
Conclusion
It can be that RPA is a fantastic human product in optimizing workflow. Developed from the 1970s to the present, process automation robots have performed well in automating repetitive tasks with absolute precision. In the future, with the combination of AI, RPA will undoubtedly have many breakthrough opportunities, contributing to becoming one of the most developed technologies of the 4.0 digital era.
If you have any questions, please leave a comment below so we can promptly respond.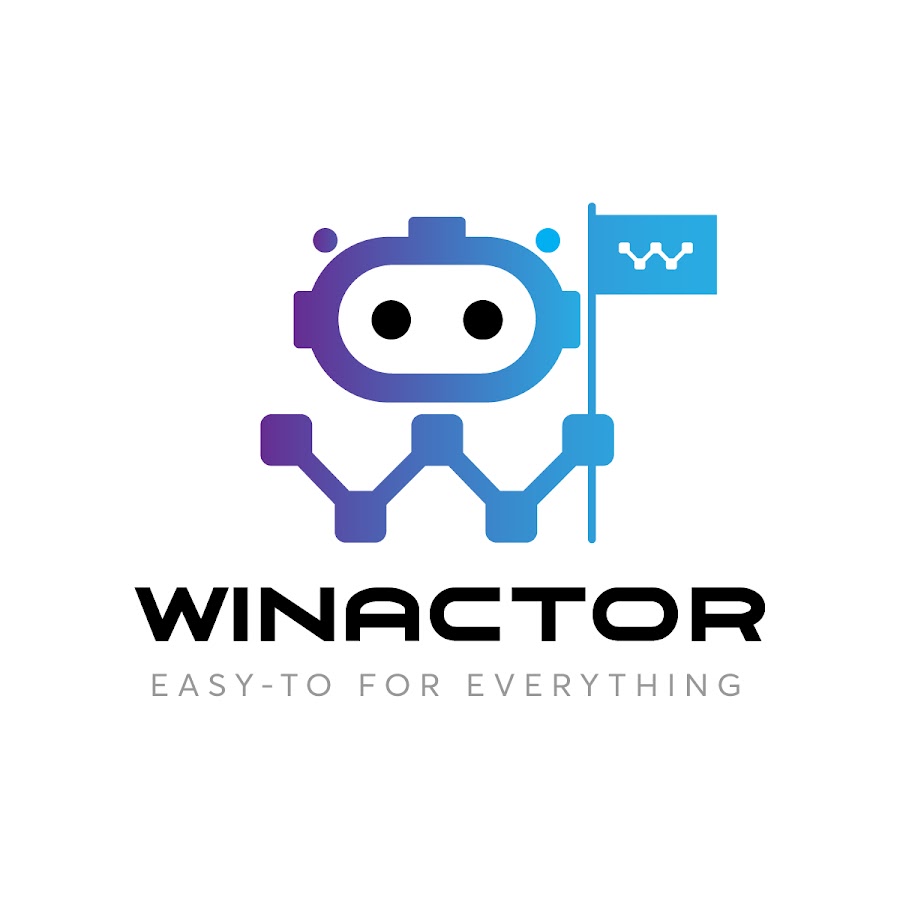 WinActor is an RPA software solution by NTT DATA Corporation to help businesses master technology, create breakthroughs in the digital age 4.0.