Robotic Process Automation is the most powerful software technology available today. It has changed the workflow of efficient businesses through a series of outstanding features of automation robots.
Up to now, RPA has been present in almost all fields; they bring abundant virtual human resources to businesses, contributing to excellent ROI improvement. The following article by WinActor Support will give you an overview of how RPA changes the modern production line.
RPA is an abbreviation for software engineering called robotic process automation.
An automated program will include a system of RPA bots with different functions and tasks. These bots will perform repetitive tasks with fixed logic. They can work independently on a particular server or flexibly combine with other bots to create a perfect process.
Today, RPA is compatible with legacy operations and most other software engineering. They operate directly on the user interface. Therefore, businesses can set up the process for RPA easily through the settings buttons available on the screen. Employees will not need too much programming knowledge to install RPA effectively.
The Growth Rate Of RPA
From the early 2000s, Robotic Process Automation has rapidly developed strongly on the world technology map. With the ability to effectively automate processes, the system of RPA bots is on the list of one of the most appropriate software technologies for businesses. Most of us wouldn't think: "Robotic Process Automation is capable of doing so many tasks."
In fact, with the manufacturer's efforts, the RPA software robot can now be applied to most fields. They bring economic benefits to businesses when developing solutions to:
The problem of inefficient human resources
ERP automation
Get the expected ROI
Optimizing work time and quality
The Future Of RPA Technology
In the future, RPA will be one of the software technologies that many businesses trust to apply to their process systems. Furthermore, software robotics is a flexible system, companies can easily change the RPA bots to meet their needs. It is one of the outstanding advantages of software robots compared to other technologies such as Traditional Automation.
At the same time, with its flexibility in the future, businesses will not need to spend extra money to invest in the new bot system when they can adjust directly to the old bot system. Manufacturers won't be sure that RPA will still be around 100 years from now. However, they're confident that 10-30 years from now, the platform will still be enterprise software with the most extensive customer base in the world because it is great to be able to take on many different roles in the office block effectively.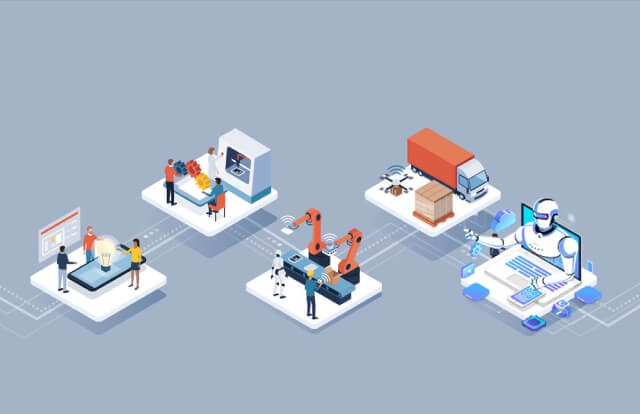 Ways RPA Is Changing Modern Manufacturing
How is RPA changing the modern production line? There are 4 significant changes when businesses adopt software robots for their processes.
Eliminating Inefficiency in Production Line
One of the critical problems of many businesses today is: "How to eliminate inefficiencies in their production lines?" Changing the process will directly affect the quality and quantity of the business's products. At the same time, this change will be complicated if companies do not have a suitable solution.
One of the technologies capable of eliminating inefficiencies in an enterprise's production line is robotic process automation. In this way, the RPA system can generate reliable production reports by bringing together data in the production line. From there, RPA will help make effective choices to meet production needs faster and easier.
Moreover, with the RPA system, inventory control will become easier for every business. The software can check and set up accurate reports with the bots system to help companies track and have the best strategic directions.
Enhancing Customer Satisfaction
Customer service is always one of the essential tasks of every business. Because customer satisfaction will be the premise for the development of the business in the coming time. Therefore, service providers are always looking for ways to optimize this workload effectively.
To improve the quality of customer service, applying robotic process automation is the best choice for you. In this way, the system of chatbots will automatically participate in customer response tasks on many different platforms: Facebook, Telegram, Whatsapp, etc… RPA's main mission is to inform customers on schedule, shipment tracking, etc. At the same time, it can efficiently manage the number of emails and related documents.
Moreover, the system of software robot is capable of automatically filling and sending order forms with text recognition features. You can quickly develop the skills mentioned above using the drag and drop method without writing fancy agate.
Improving The Logistics Process
Applying RPA in the logistics process will help businesses improve their ability to optimize work. Specifically, the RPA system will help enterprises accurately identify order-related tasks. It will help customers receive their order at the right time they want and without any hindrance. From there, import and export companies will improve service quality and improve their working efficiency.
Automating Financial Transactions
In a business model, there will be many finance-related activities such as: paying customers, taking inventory, paying salaries to employees. Most of all, These financial operations are very complex and require absolute precision.
Therefore, many businesses have taken advantage of the strict compliance of RPA to apply it to their business model. With Robotic Process Automation, all paper invoice entries to electronic invoices can be automated. Furthermore, the RPA system can generate invoices automatically for the orders made. From there, businesses will easily manage the financial process of returning products.
Conclusion
Hopefully, the article will help you better understand how RPA affects modern production lines. It can be that a process automation robot is a technology with the most potent application today when it can perform many tasks simultaneously. At the same time, the speed and quality of work that RPA undertakes is always guaranteed with high reliability.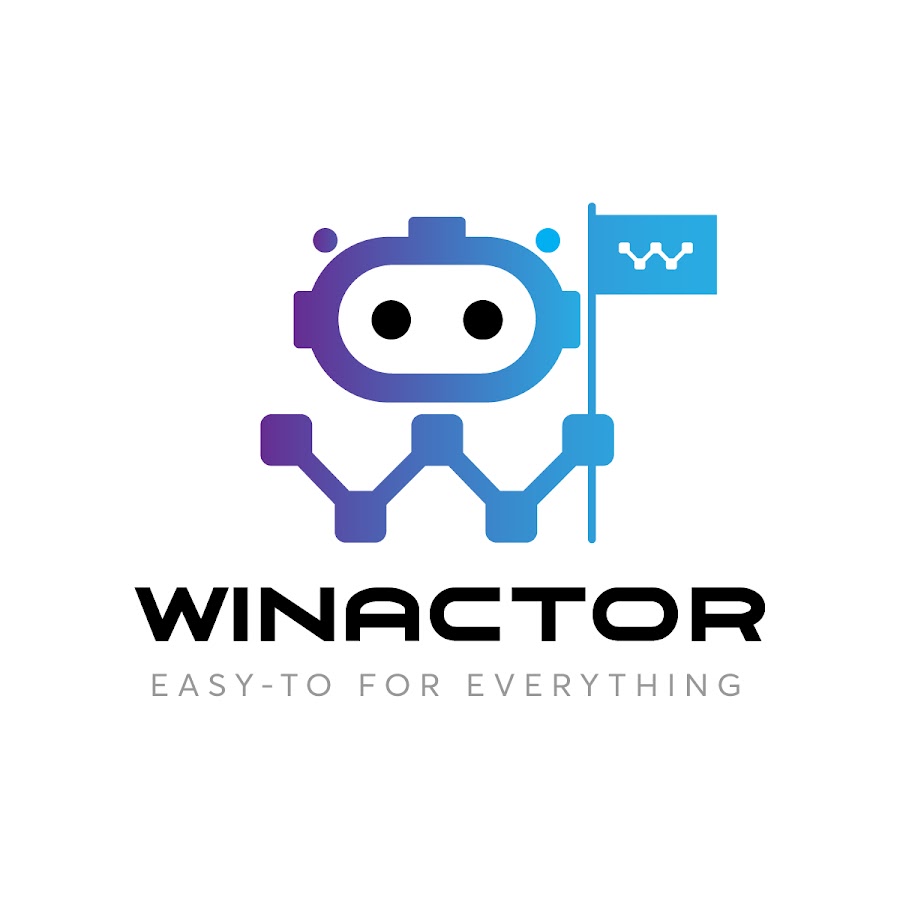 WinActor is an RPA software solution by NTT DATA Corporation to help businesses master technology, create breakthroughs in the digital age 4.0.