In any field, user experience is also an essential factor determining the success of businesses. User experience can be behaviors, preferences, reactions,… These factors will be an excellent resource for businesses in realizing the actual value of their products.
At the same time, for companies that apply RPA to their processes, UX is the decisive factor for the change and expansion of RPA bots. The following article by WinActor Support will help you better understand the impact of UX on Robotic Process Automation.
Why Can RPA Automate Work In Many Different Fields?
To answer this question, you will need to understand what RPA is. RPA is a software technology that allows businesses to perform repetitive tasks of fixed logic. 
These jobs can be: data entry, information processing, records management,… Usually, humans can do these jobs, but their operational performance is not stable. It is easy to make mistakes when you focus on processing for a long time.
Therefore, enterprises have decided to choose RPA process automation robots to optimize and improve labor productivity. In this way, the RPA bots will help them do the jobs where employees are underperforming.
With the strict compliance of the software robot, it will not have any manipulation errors during the working process. The data that RPA processes are highly reliable; businesses can rely on it to research and develop new directions in the future.
Currently, there will be jobs such as invoice processing, auditing, data statistics, etc. These jobs usually have a fixed process and require specialized skills. Employees need to process continuously to ensure work progress.
Therefore, it makes perfect sense to apply RPA to solve these tasks faster and more efficiently than employees.
Bots will not be included to a certain extent. It can participate in all fields: insurance, banking, healthcare, business. The efficiency that RPA brings will be a premise for developing companies in the future.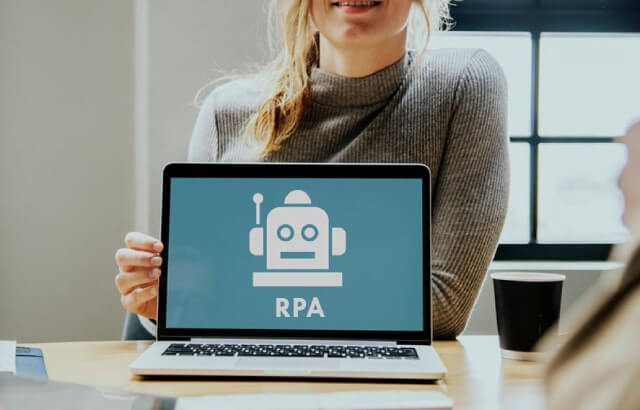 What Is Ux?
The full name of UX is User Experience. The essence of UX is user experience. In other words, UX can be the user's evaluation and feeling about a particular product or service.
At the same time, UX Design is the bridge between customers and businesses. Specifically, companies will rely on customer feedback on the company's app or website system to evaluate the quality of products and services.
Gathering negative feedback will be the key for businesses to find the bottleneck that causes the quality of their products and services to decrease.
From there, they will discover new directions to contribute to promoting and improving product quality. That change can include improved features, interface, interoperability,….
For businesses that apply RPA, UX will play an essential role in the change and use of RPA.
That impact can come from many different aspects. Enterprises will need to rely on those aspects to optimize the system of software robot.
Why Is UX Design Important For RPA?
As you know, the RPA process automation system is a technology that allows businesses to automate repetitive tasks with fixed logic. With RPA, enterprises can realize various digital system communication processes, data processing, and changing tasks.
Robotic Process Automation will need to provide the best user experience to simplify the above tasks. Meanwhile, the design of the system of RPA needs to consider more about the components that directly affect the selection of the right bot.
Businesses can choose the right RPA bots using the integration with UX.
User experience will provide the full range of user behaviors for the business. Those behaviors can be preferences, needs, reactions. Businesses will rely on UX elements to create a complete RPA system that contributes to increasing efficiency and reducing the work cycle.
What Should An Ideal RPA UX Design Be Like?
An ideal Robotic Process Automation system will be the premise for users to reuse RPA software. To do that, you'll need to recognize the needs of your users.
Therefore, the RPA deployment environment will require careful investment, analysis, and testing.
In particular, you will need to improve the accuracy of the process automation robot. Because it will help businesses reduce production time, bring a great return on investment, and scale according to demand.
Another way you can design the ideal RPA UX is to continuously test your business processes before proceeding to the final software definition. You will need to save all feedback after testing.
Also, from the feedback, you will need to impact your process system as soon as possible. If possible, you will need to enter the necessary updates according to the positive feedback.
In addition, the tests will be a prerequisite for designers to develop the most suitable UX design for the RPA software.
Once you have all the necessary elements to implement RPA, you must find a reputable technology solution provider. Because then, they will choose for your business the appropriate RPA bots.
If you are wondering about the RPA solution provider, then NTT DATA is the perfect choice for you. NTT is known as the number 1 largest IT corporation in Japan.
Currently, this enterprise owns an RPA solution that brings exceptionally high performance to partner units. This solution is called WinActor. Appearing since 2015, WinActor has been gradually developing and innovating technology to meet customers' needs.
Up to now, this automation technology has been present in many countries around the world and accounts for 50% of the Japanese market. It is a positive signal for NTT to continue upgrading and creating many new features for WinActor.
In the future, WinActor will rise to become enterprise software that brings outstanding efficiency to all fields of automation.
Conclusion
Hopefully, the article will help you realize the powerful impact of UX Design on the system implementation of RPA bots. UX is the collective name of user experience. It includes a series of customer feedback and behavior about the products and services of the business.
From there, businesses will rely on UX to analyze and select the best RPA bots for their process. Never ignore the elements of UX because it will cause the wrong choice of RPA bots for your business.