Currently, automation technology is one field that brings the most economic benefits to businesses. It possesses many outstanding advantages that improve both quantity and quality of work.
One of the most commonly used automation tools for businesses today is Robotic Process Automation. The following article of WinActor Support will give you an overview of building an effective process automation robot system.
Robotic Process Automation is also known as RPA for short. It is a system of bots that perform repetitive tasks of fixed logic. These bots can operate in many different fields and can flexibly scale on a large server. Therefore, you can thoroughly apply and interact with RPA for many different positions in the business.
Currently, Robotic Process Automation does not just stop performing basic desk jobs, but it also can analyze and synthesize data effectively. It is this efficiency that has helped businesses solve problems for their units. Leaders can rely on the reports of RPA to make policies and strategies for future development.
RPA Capabilities In Workflow
When it comes to robotic process automation, you certainly can't help but mentioning the ability to work effectively with this type of technology because it has a multi-dimensional impact on the production model of enterprises. You can apply RPA to most parts of your unit without any exceptions.
The first ability that RPA is doing well is optimizing the human resource apparatus of the enterprise. When it can replace most of the desk staff, RPA will automate tasks: data entry, word processing,… instead of humans. In addition to streamlining personnel, businesses also save most of the cost to hire workers.
The second ability of RPA is to improve the speed and accuracy of the business. Specifically, RPA can get things done 3 times faster than humans. At the same time, it is not constrained in terms of uptime. Enterprises can deploy RPA anytime they need it. Besides, the speed of RPA will go hand in hand with its accuracy. Software robot will perform tasks with extreme confidence. Almost, businesses will not experience any errors from the work that RPA performs.
The third ability of process automation robots is extensibility and inheritance. Yes, you would hardly believe that automation technology can effectively inherit the old process system. Enterprises have the opportunity to restructure the process according to modern and professional standards. Besides, enterprises can apply RPA to overcome that situation with blocks that often change irregularly. They can expand the system of bots whenever they need to relieve pressure and maintain the business's productivity.
The fourth ability of Robotic Process Automation is flexibility. Specifically, you can use RPA bots in combination with other technologies: ML, OCR, AI,… However, businesses need to evaluate the current work situation to save costs and improve efficiency. Because then, they can make decisions about which technology will be suitable for their process.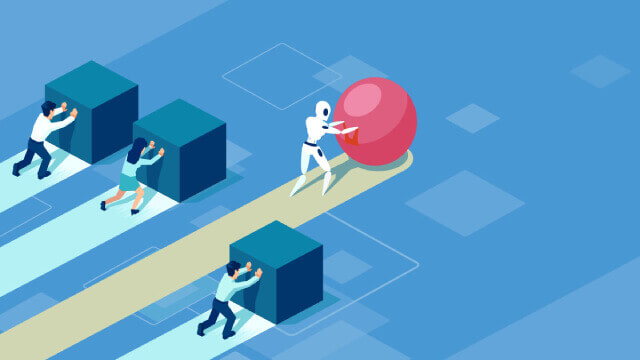 4 Successful Habits to Scale RPA in Your Organization
With the benefits and capabilities that RPA can do, indeed, you will have no complaints about this multifunctional innovative technology product suite. So, how to implement an effective RPA process? You can refer to the 4 methods below before applying RPA to your business.
Developing A Clear RPA Strategy
Having a successful RPA team creates well-defined automation charts that set measurable business goals for every business. At the same time, companies can also calculate a specific timeline to achieve that goal.
So to own an effective RPA team, businesses can rely on an automation robot solution provider. Then, the design kernels will help you choose the right RPA software for your current process.
Defining The Processes Correctly and Implementing Them Step By Step
To get the most out of Robotic Process Automation, you need to define the correct process. At the same time, look at the process in many different ways to choose the right RPA software.
One of the critical elements in the observation phase is defining, evaluating, planning, and validating the procedures before the PRA improves the system. Then you automate from the most straightforward processes and gradually move to the more difficult ones. This way, you can take full advantage of PRA when deploying to the entire production line system.
Integrating RPA With Diversified Technologies
In order for your process system to work at its best, you should use multiple technologies together: ML, AI, OCR. In this way, technologies will help your business grow and optimize its good workflow.
Because with the support of technologies, RPA will work faster and wiser. Enterprises can apply RPA to complex task blocks with tremendous pressure, requiring high concentration.
Training Your Employees For RPA Skills
In addition to preparing a complete robotic process automation system, businesses also need professional training for their employees. For example, you can ask your employees to take training courses to help them better understand RPA technology.
Some of the best training programs are offered by RPA providers online. When businesses use RPA services, the solution provider will have additional courses to improve knowledge for employees. After one course, there will be certificates to prove the capacity of employees. Most employees can absorb that knowledge and earn an RPA certification.
Conclusion
Hopefully, the article will help you better understand deploying an effective process automation robot. Besides studying the process, businesses also need to improve the knowledge of their employees.
At that time, the enterprise will achieve two important goals that determine the future success of robotic process automation. Besides, implement RPA from the simplest of processes. Then, gradually upgrade and expand the process to ensure RPA adaptability.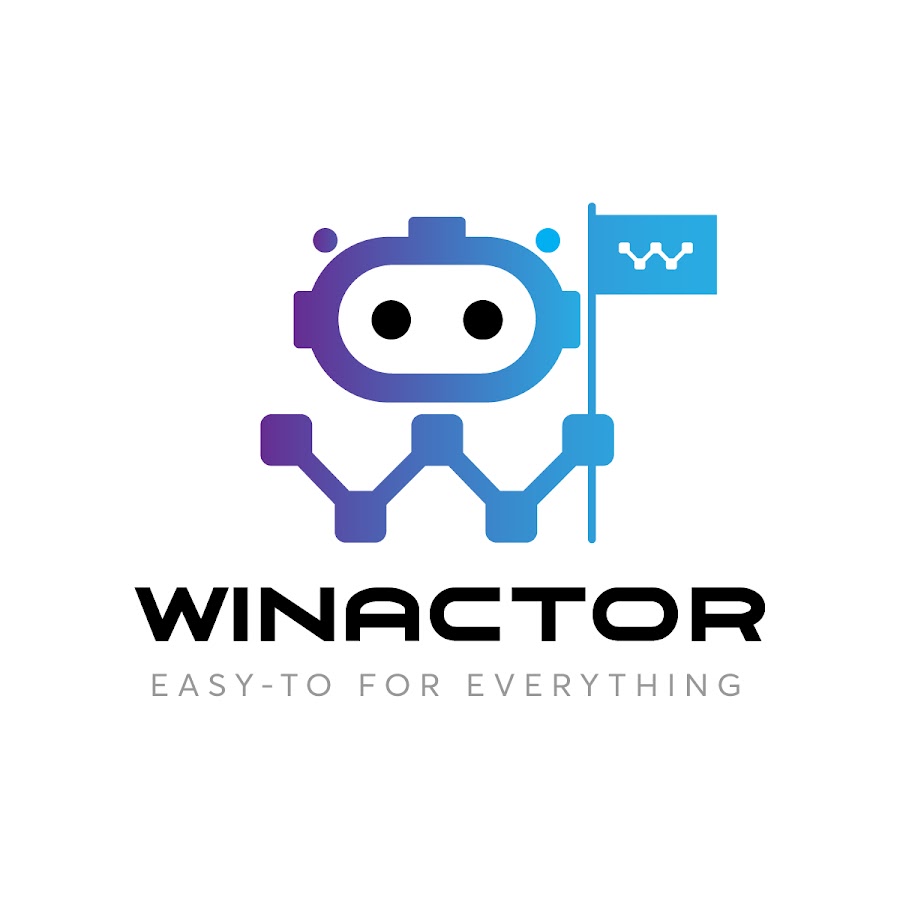 WinActor is an RPA software solution by NTT DATA Corporation to help businesses master technology, create breakthroughs in the digital age 4.0.