As you know, RPA and AI are the two most developing technologies today. In essence, RPA is developed based on AI and some other technologies. Even so, it does not have all the features and functions of AI.
Therefore, to speed up the process of business process optimization, many businesses have chosen to combine AI and RPA. In this way, the speed of processing work and creating breakthroughs in the working process will be significantly improved. The following article of WinActor Support will introduce you to the benefits of RPA and AI when you combined.
Impact of Robotic Process Automation
Robotic Process Automation is a software technology that operates entirely on computers. It is the product of a combination of AI, ML, and other technologies. Software robots will help businesses perform repetitive tasks with fixed logic.
By implementing RPA, repetitive desk tasks can be effectively tackled. Enterprises will minimize manipulation errors and save most of the time to solve jobs.
For robotic process automation, would you be surprised to learn that RPA have had a significant impact on the following areas:
Bank
Financial services
Insurance
Health care
Medicine
Manufacture
Telecommunication
Customer service
IT
All of the above is only a tiny part of the impact of RPA on the world's manufacturing practices. According to a report, the largest revenue in the RPA industry in 2019 was dominated by the BFSI segment, followed by the manufacturing sector.
In particular, Robotic Process Automation in the banking sector has created a spectacular change in the production activities of financial institutions. Because RPA has helped them perform data processing and customer information management jobs much more efficiently than manual labor.
Manipulation errors are sporadic with RPA. It is a great advantage that helps financial institutions trust RPA to work. It can be that robotic process automation converges two factors that any bank needs: fast and accurate. In this way, the quality of customer service will be greatly improved.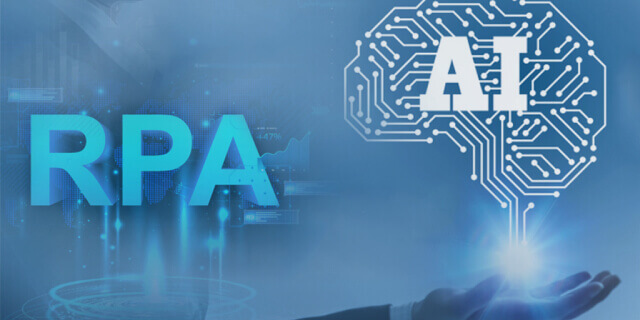 How Does A Business Benefit From RPA & AI?
With what RPA offers, many businesses have quickly adopted bots into their workflows to ensure enhanced work efficiency and customer experience.
In addition, with the combination of AI and RPA, the results they bring will surprise us because it is a perfect combination. AI and software robotics ensure fast and error-free serviceability for businesses implementing it.
According to Gather, by the end of 2022, up to 85% of businesses will have implemented RPA into their workflow. Not only AI and RPA, businesses can also benefit from the further integration of ML and NLP technology.
These combinations work towards the same end goal of establishing end-to-end automation of business processes that improve productivity and operational efficiency.
Besides, the benefits of RPA with AI have played an essential role in enhancing effective interactions with customers, improving user support, and several other applications in recent years.
When combined with AI, NLP, and ML, software robots will provide the ability to make accurate business forecasts based on massive complex data.
The AI ​​chatbot system is now commonly used on e-commerce sites: Amazon, Alibaba,… This way, applications and social media platforms can automatically answer frequently asked questions, reducing transaction time and improving customer service quality.
Read more: What is the difference between RPA and AI?
6 Benefits of RPA & AI
1. Motivate employees to more value-added tasks
By applying RPA, your staff will reduce most desk work such as data entry, invoice processing, etc… These repetitive tasks can be helped by RPA bots. The bots will complete the job with almost absolute accuracy in just a short time. It contributes to creating opportunities for employees to move to other jobs that bring more value.
2. Minimize data entry errors
As you know, data is a valuable asset of every business. Because accurate and fast data analysis will help analysts make essential strategies. From there, increasing the opportunity to create breakthroughs in the future. So how to handle the enormous block of data generated every second?
The answer lies in RPA. This technology allows businesses to collect and process vast data in real-time. Specifically, it will continuously process the data that the company generates. The bots will then set up reports for businesses to overview their current workflow. All the work that RPA undertakes will ensure almost absolute accuracy, and companies can rely on this valuable data source.
3. Improve internal operations
Regarding internal activities, there will be some typical activities: timekeeping tracking, maintaining records, sending internal reports, etc… With RPA and AI, these activities can be faster and more efficient.
4. Improved SLA analysis
SLA is a phrase that refers to employee productivity. This index needs to be measured in real-time continuously to evaluate the working quality of each employee. From there, the enterprise will consider the appropriate salary and bonus regimes. To effectively monitor SLA, it makes perfect sense to apply RPA. This technology allows you to monitor employee productivity continuously. The data that RPA brings is highly reliable, and businesses can rely on it to evaluate each member of the working system.
5. Ability of extension
RPA is the technology that allows you to do this most efficiently today when it comes to scalability. From here, businesses can scale their operations based on the organization's requirements.
For example, the RPA will be a high-quality human resource for businesses in increasing the number of employees on the e-commerce floor. On the big promotion occasions of the year, customer requests and queries increase, the use of RPA bots will help businesses improve their ability to interact with customers.
6. Guarantee ROI
Although RPA will cost initially, it will save high costs for businesses in the long run. Once this technology is fully operational, there will be no annual maintenance and repair costs. In addition, bots can replace most manual workforce in specific jobs. This helps businesses improve ROI significantly.
Conclusion
Hopefully, the article will help you better understand the role of AI and RPA in optimizing process problems. The perfect combination of these two technologies with several other technologies such as ML, NLP will be the premise for the outstanding development of the business in the future. When everything is done faster and more efficiently, it will significantly improve the business metrics.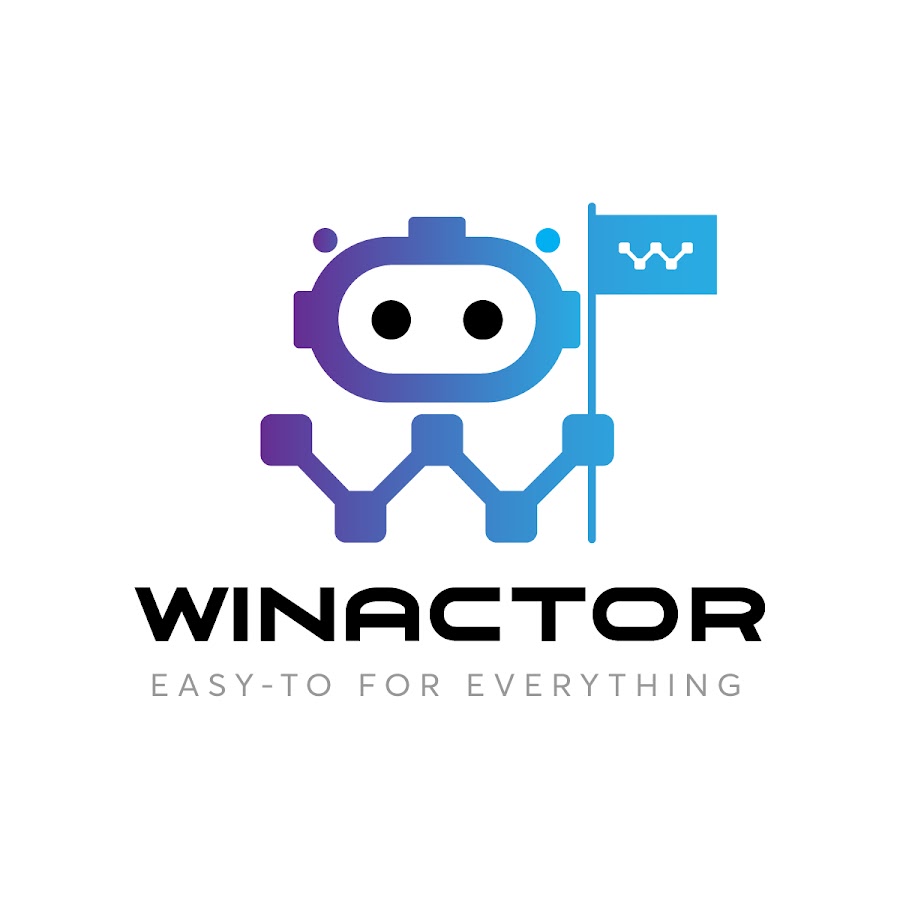 WinActor is an RPA software solution by NTT DATA Corporation to help businesses master technology, create breakthroughs in the digital age 4.0.