The phrase "software engineering" or "software robot" is no longer strange to us. These technological inventions are of great significance to promote economic and social development. It is the motivation for us to continue promoting human creativity in the field of artificial intelligence.
One of the most popular smart technology products today is Robotic Process Automation. The following article of WinActor will help you understand how does RPA works as well as the benefits that software robots bring.
How does RPA works?
Robotic Process Automation is a software robot that uses artificial intelligence to improve productivity and automate desk-based workflows: entering data or aggregating various systems. The robot acts as an office worker, performing repetitive tasks in a certain sequence.
The difference of RPA compared to other technologies applying artificial intelligence is the ability to self-learn. This software robot wants to operate requiring human intervention. It is not capable of self-learning and understanding human language and emotions. All RPA operations need to be pre-installed.
A simple example is when you want Robotic Process Automation to do some office work on your behalf. You will need to set up standard procedures for RPA. At that time, the robot will memorize the sequence. In the future, RPA will do the work based on the available script. Setting up an RPA process is similar to training a new employee. This virtual assistant only needs one instruction to be able to do exactly what is assigned.
The advantage of Robotic Process Automation is that it is easy to understand, easy to do, and easy to implement. Specifically, the software robot has a user-friendly interface.
The process of setting up the process is quite easy, suitable for everyone. So you do not need programming knowledge. All operations are easy to grasp and perform. This is the strength of RPA for businesses and business companies to choose to use.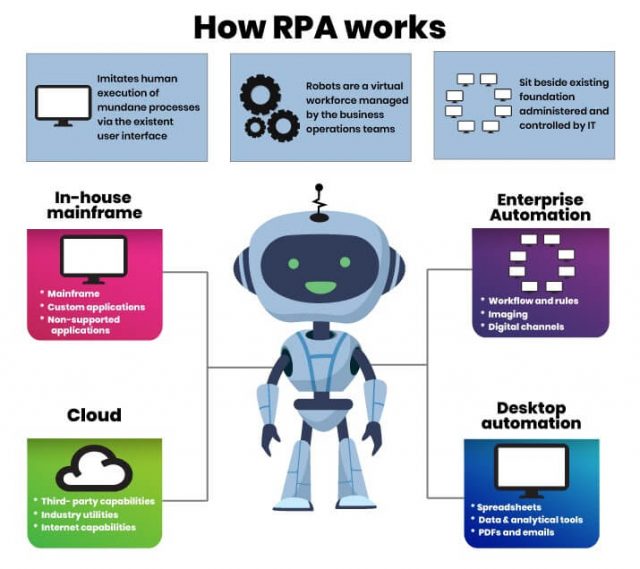 Benefits of RPA – Robotic Process Automation
Robotic Process automation means a lot to us. RPA not only helps us to solve the problem of human shortage but it also helps to improve productivity and work efficiency. Many companies have chosen RPA as a virtual assistant to handle desk jobs. They are very appreciative of how effective RPA is. Here are some benefits that Robotic Process Automation brings:
The optimal solution to the problem of staff shortage
A clear example of RPA in improving the lack of human resources is in Japan. According to statistics, Japan's working-age population has shrunk rapidly from more than 86 million (2000) to over 75 million (2020) (source: fred.stlouisfed.org).
This is an urgent alarm number for this developed country. For that reason, the concept of software robots was born to solve that situation.
Robotic Process Automation contributes to overcoming the difficulties in human resources that most developed and developing countries have. RPA can automate work with fixed logic without human intervention. It can work with 3 times the productivity of humans. Software robots have the advantage of not being limited in working time. It can work 24 hours continuously with absolute accuracy.
Save labor cost
RPA is an intelligent robot that handles repetitive work according to a certain process. A special feature is that the processing time of the robot is twice as fast as that of a human.
Therefore, there is no reason that we do not choose virtual assistant software to apply to desk jobs. The use of RPA will help businesses save a lot of labor costs as well as improve work efficiency.
Optimizing processes and eliminating manipulation errors
Using RPA at work helps the company to optimize the work process. From the installation for RPA, we will evaluate the efficiency of the work so that we can optimize and change the operations. Since then, working performance has been enhanced and improved significantly.
Robotic Process Automation will minimize manipulation errors in work. When working, people will inevitably make mistakes. But RPA is almost impossible. The degree of perfection of this software robot is up to approximately 100%. Since it is a software engineering robot, RPA is not governed by human emotions or influences.
Relieve pressure and automate office work
The RPA intelligent robot can automate the workflow. You just need to install the process, the next time RPA will follow with absolute accuracy.
In addition, Robotic Process Automation also supports office workers to relieve work pressure. Employees will not have to do boring repetitive tasks. Instead, they can move on to do more specialized work that RPA can't do. From there, businesses can make the most of their employees' creative resources.
Where RPA fits
RPA was born to support and replace humans doing some repetitive work with fixed logic. It is applied in desk jobs: data entry, data processing. Currently, there are many companies that have successfully applied software robots. Here are some areas where you can use RPA:
Logistics
Manage shipping and order processes
Monitor the automatic delivery of employees
Receiving, storing and processing orders
Finance and banking
Balance, tax and interest reporting
Processing credit card activity
Insert information
Manipulating office tools
Appraisal of loan documents
KYC (Know your customer)
Insurance field
Sales support, customer data collection
Sign up for auto insurance
Transfer data, insurance policies from different systems
Insurance appraisal
Notice of insurance package program
Conclusion
To sum up, we can see the level of efficiency that Robotic Process Automation brings to businesses and organizations. There are many people who feel anxious about the appearance of RPA. Because they think software robots will take their jobs. But that thinking is completely wrong about the purpose of RPA.
RPA technology robot was born to assist humans with logically repetitive tasks. For tasks that require creativity, RPA cannot handle it. Instead, it is the perfect and creative human brain that can take responsibility and complete those jobs well.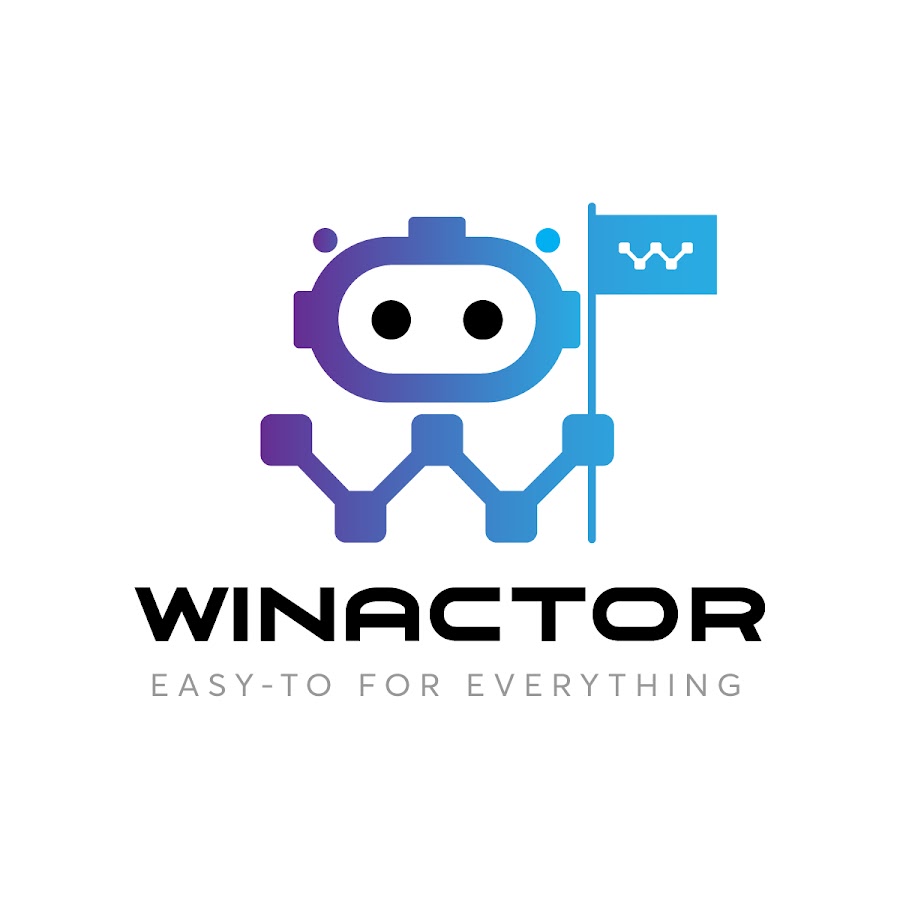 WinActor is an RPA software solution by NTT DATA Corporation to help businesses master technology, create breakthroughs in the digital age 4.0.